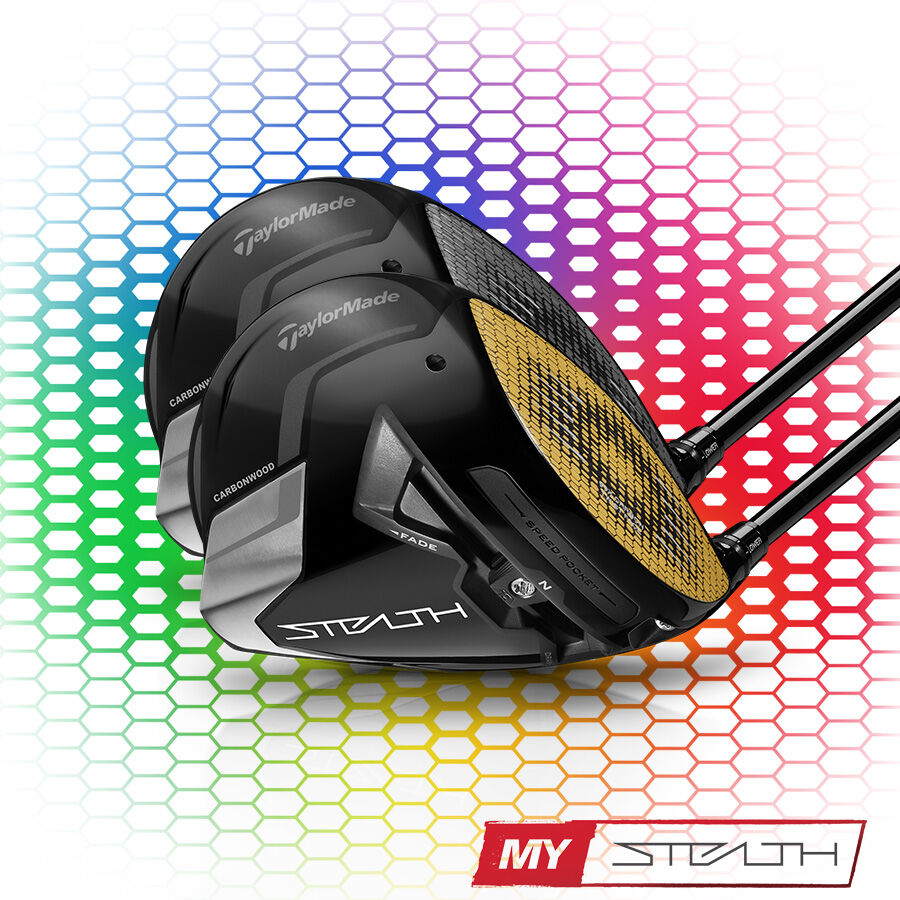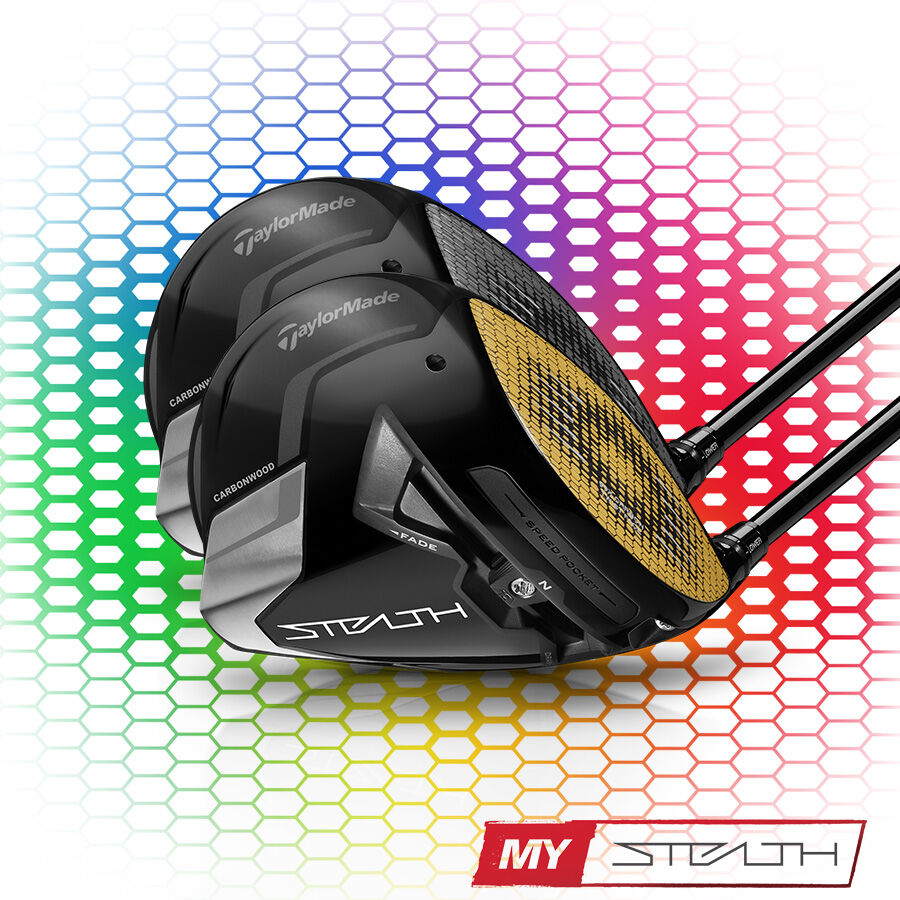 product.attributes.seperator.text
No Carbon Copies Allowed
Personalize every element with MyStealth Plus. Select from six different color options for the carbon face and build a driver that is uniquely you. Create your one of one.
A NEW ELEMENT OF PERSONALIZATION
With five different options for personalization including the carbon face, crown finish, body color and more, you can build a MyStealth Plus driver that fits your game and your eye. Own your swing and make the club your own.
WHY CARBON?
The future of driver performance begins with our 60x Carbon Twist Face – comprised of 60 layers of carbon sheets strategically arranged for better energy transfer and faster ball speeds across a large area of the face

Ball speed claim based on player testing of Stealth vs. SIM2 Drivers at 106 mph average swing speed.
OPTIMAL  LAUNCH  &  SPIN 
Our 20-year journey to change the face of golf was made possible by an innovative nanotexture cover, which creates the face texture needed to produce the ideal amount of friction at impact. The polyurethane cover encases the entire face to fine tune launch and spin, optimizing total distance in all playing conditions.
SHAPED FOR SPEED
The Asymmetric Inertia Generator creates advanced aerodynamics at the most critical phase of the swing – the moment right before impact. This breakthrough design optimizes clubhead speeds, while also allowing additional weight to be placed at the rear of the club to encourage higher MOI, high launch and improved forgiveness.
PREMIUM HEADCOVER OPTIONS
Select from two distinct headcovers to match your MyStealth Plus driver. Go bright and bold with multi-color TaylorMade logos, or clean and sophisticated with an elegant two-tone design.
60X CARBON TWIST FACE

Twenty years of development marks the end of the titanium era. The all new 60X Carbon Twist Face is 40% lighter than an equivalent titanium face, while also being 11% larger than SIM2 and SIM2 Max drivers and nearly 20% larger than the 2020 SIM driver. Sixty layers of carbon fiber have been strategically designed to optimize energy transfer to deliver fast ball speeds over a large area, resulting in optimal distance and forgiveness.

NANOTEXTURE COVER

The 60X Carbon Twist Face is encased by a polyurethane cover, featuring a revolutionary new nanotexture technology. The nanotexture cover is used to fine tune launch and spin to optimize total distance regardless of playing conditions.

ASYMMETRIC INERTIA GENERATOR

The Inertia Generator remains the foundational source of refined aerodynamic properties. The result is a slippery-fast head shape that aids in swing speed generation on the downswing for golfers at every level. It provides the added benefit of enhanced forgiveness vs. Stealth Plus+ with extra weight positioned low and back.

SLIDING WEIGHT TRACK  

Weight savings from the 60x Carbon Twist Face allowed the use of a 10g sliding weight. It is designed to help golfers control shot shape by shifting mass on the sole to create the desired ball flight.

THRU-SLOT SPEED POCKET

Our most flexible Speed Pocket™ design engineered to maximize ball speeds and produce additional forgiveness on low face strikes.